| | |
| --- | --- |
| Christmas Cards for Adults | |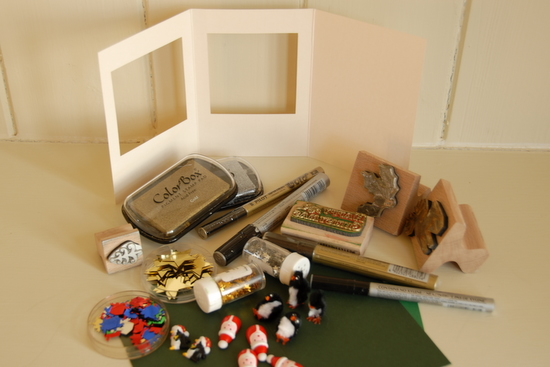 How about making your own Christmas cards this year? Friends and family will love the memorable personal touch and all you need are some basic craft materials and a bit of inspiration...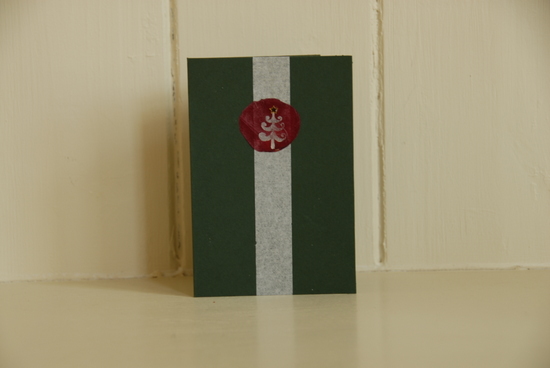 One of the important design features of a homemade Christmas card is that you can reproduce it quickly, especially if you have lots to send out. 
Some helpful stuff to speed up the job: 
Ready creased cards, now available in most department stores 
Plain and coloured card, for photocopying 
Gold leaf, no longer that expensive but adds an element of Christmassy luxury 
Gold and silver pens 
Seasonal rubber stamps (writing 'Merry Christmas' over and over again can become arm-aching) 
Holly, ivy, petals, berries, leaves and other natural materials - just remember to collect early if they need drying or pressing 
Small gold and silver stars 
Small Father Christmases, penguins, snowmen and anything else you can stick on to suggest Christmas 
A laminator: one year, I sprinkled ivy leaves with gold leaf then laminated them, before cutting round the shape and attaching it to the card. This way, you don't have to dry/press the leaves beforehand.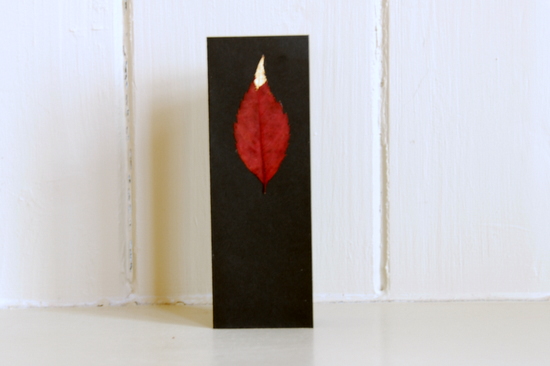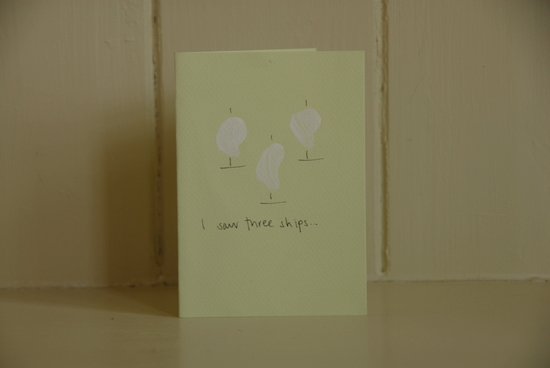 Even the simplest design can be very effective. Here my sister and her husband created ships from a thumb print. I have also seen robins and holly (below) done this way.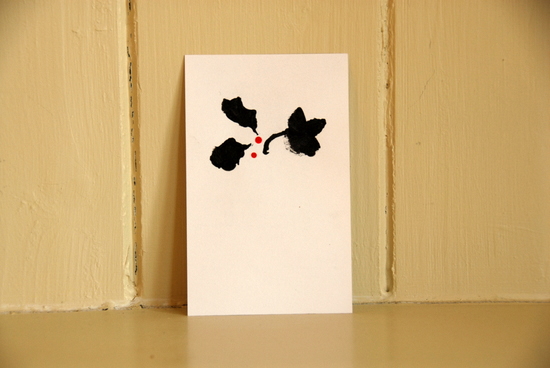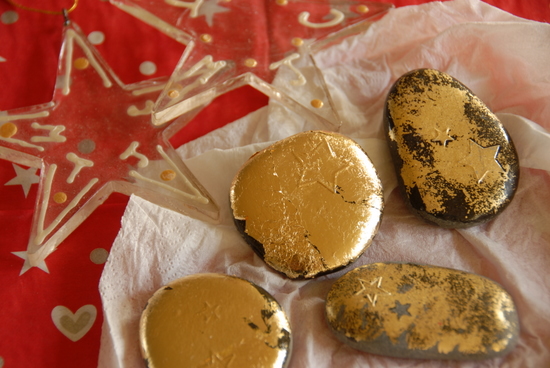 Cards don't always have to be cards – sometimes I like to make a Christmas tree decoration which can be hung on the front of a card. One year we made glass stars and another year stars out of feathers and wooden beads. Collecting from nature once again we covered flat stones with gold leaf having stuck on a star sticker first to create interest. You couldn't hang this one but hopefully it could add to a Christmas table display.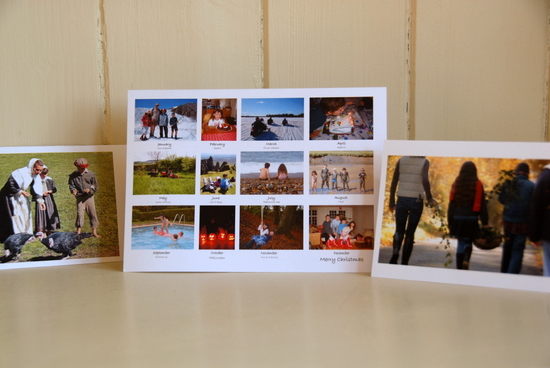 Digital photography has meant we can all now print our own images. This is quick and easy and gives the card a very personal feel. Stick with one image or design a montage. Print them off yourself or find a printshop to run them off for you.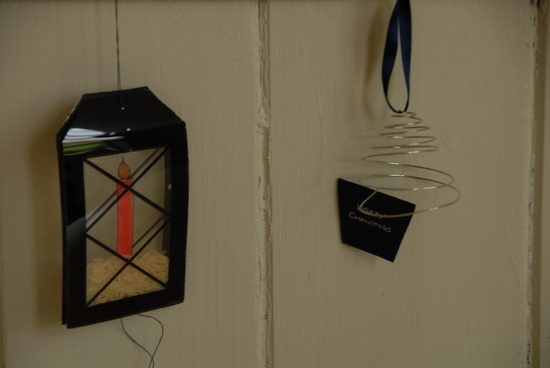 If you're good at engineering, you can produce great 3D effects. The candle card (above) was inspired. Filled with rice you could tip it to have either a 'lit' candle or an 'unlit' one (below). Wire is always useful to create shapes and is easy to buy now in many different colours. For Christmas tree shapes, twist it around cones or use cookie cutters to make other shapes.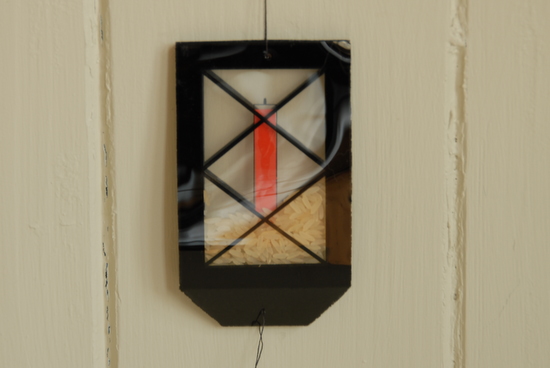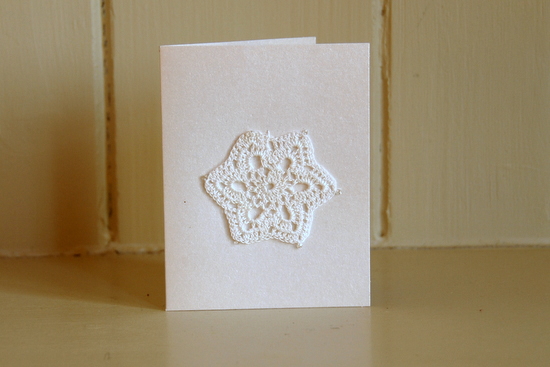 The main thing is to play to your strengths, whether crafty, arty or construction. Below are some more cards we've been sent over the years. Some I couldn't begin to make myself, but isn't that the whole point – to send a very personal Christmas card?