| | |
| --- | --- |
| Christmas Cards for Children | |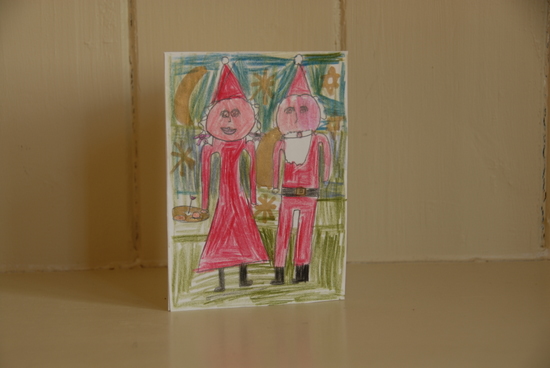 Children often need a bit of help making Christmas cards so it doesn't turn into too much of a slog. Here are a few favourite tricks to make the experience a lot of fun.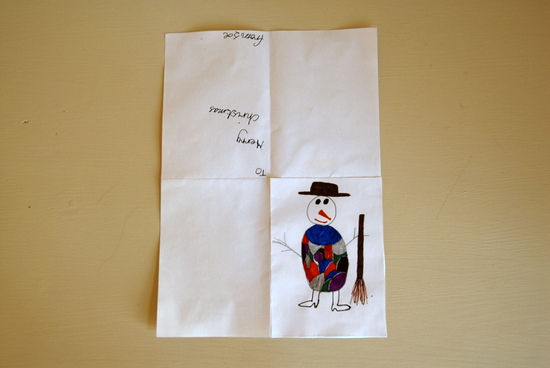 This simple card mainly involves a colour photocopier. Get the children to draw one gorgeous picture. Often we do this on a piece of A4 paper that we quarter, making it easy to photocopy and fold up. Then ask them to write some words in the appropriate quarter so all they have to do for each photocopied card is add the name, sign, and address the envelope. And it's easy to add a personal note if they want...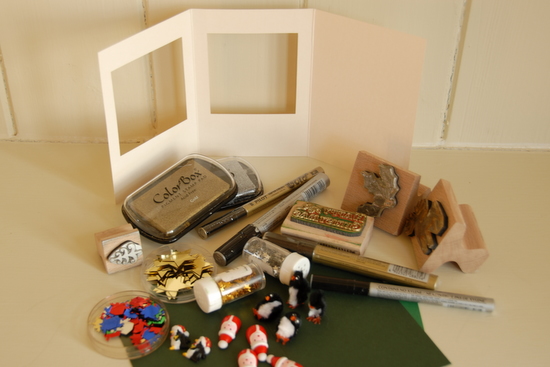 Using this technique you can go one step further and draw a background on to which, once photocopied, you can attach a Christmas figure (above) you've bought from the shops such as penguins, Santa Claus, stars etc.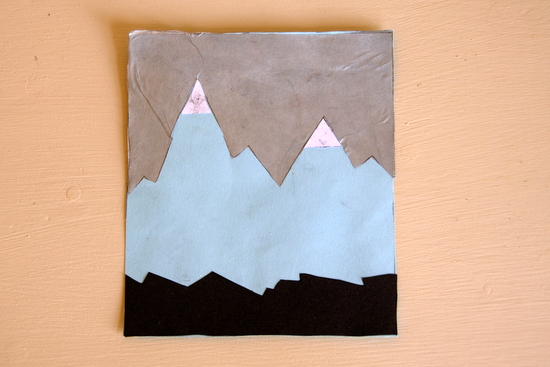 Backgrounds can also be made using collage, building it up with different coloured tissue or other papers. This icy scene (above) was designed to have penguins attached to it. Once again, photocopy the background if patience is running low.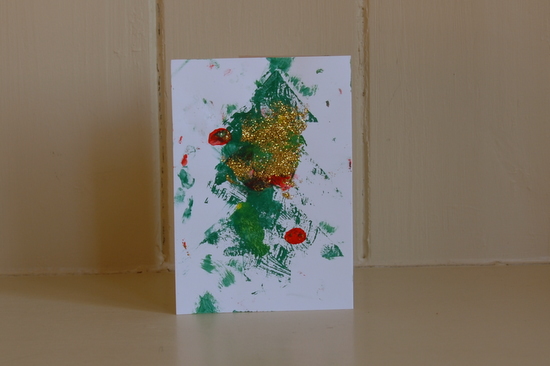 For younger children all that's needed is the right paint colours. Get them to fill a page of paper with their markings and then cut out shapes to stick on to a plain card, adding glitter, cotton wool etc as takes their fancy. Alternatively, limit the colours that they can use and let them fill the card, adding a bit of glitter at the end.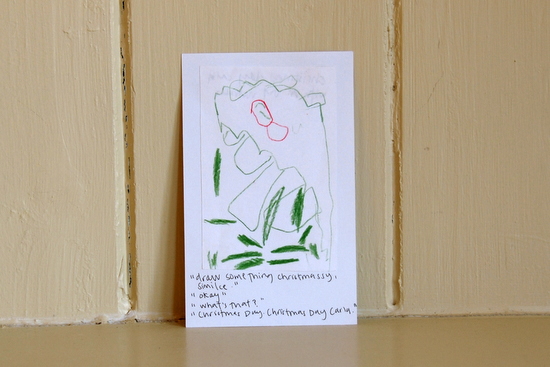 Here my sister made it really personal, a touching card drawn by her daughter for her cousin Carla.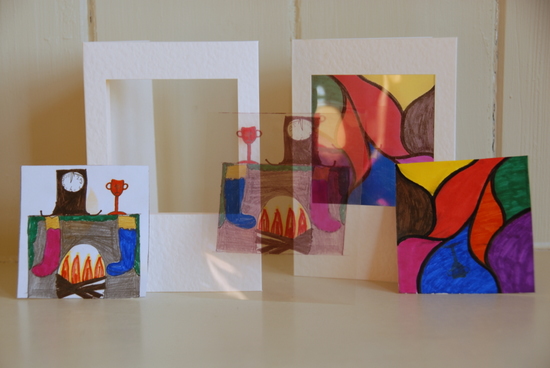 Last year, my children made stained-glass window cards using a design they'd drawn on paper. We then photocopied it on to clear plastic sheets, cut them out and stuck them on to cards with precut windows (available from John Lewis, Paperchase or craft shops) on them.