18th Oct 2008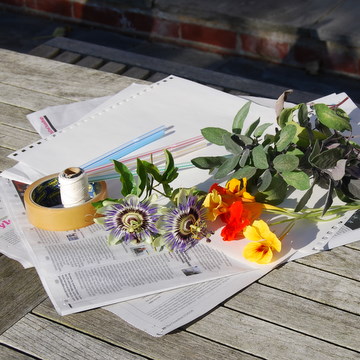 Carla and Sara: One afternoon we decided to design and make paper dresses out of fully recyclable materials. We had to find old newspapers, scrap paper, flowers from the garden, string, straws and some tape to stick it all together. We drew a picture of what we wanted the dresses to look like but somehow they turned out completely different!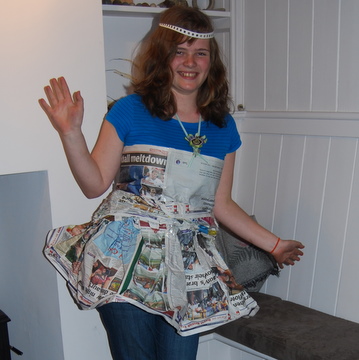 Sara: I made the skirt by sticking five or six sheets (depending on your size) of newspaper together in a long line. I then started to ruffle them together and stuck them with tape along the top. The effect was the big sticky-out skirt that was then attached to the top Carla made. However, you can do any style you like - why not try straight cut, a pleated mini skirt or even a full length ball gown!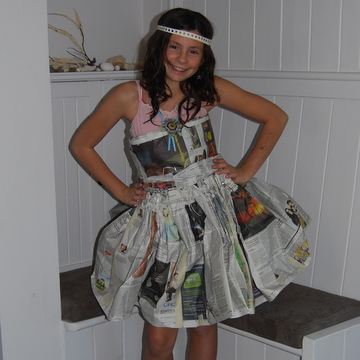 Carla: I made the top and necklace. For the top, I used around three or four sheets of newspaper. I stuck them together with tape and tied it round me, then added some string to fit it snugly. I next rolled up a small sheet of newspaper to make a belt around the top and then it was done. The necklace was easy to make. I got two straws of the same colour and crossed them over. Then I chose the pretty flower (a passion flower) and stuck it on to the straws. I cut a length of string and threaded it through the straws and used tape to stick them down – and there was the necklace.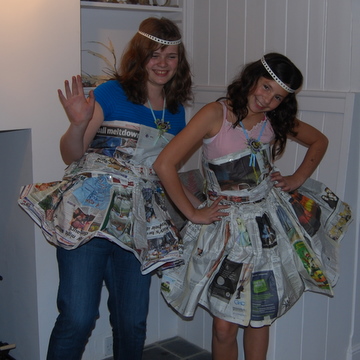 Carla and Sara: When everything was put together they look kind of like real dresses. The one problem was that you couldn't really move when you were wearing them.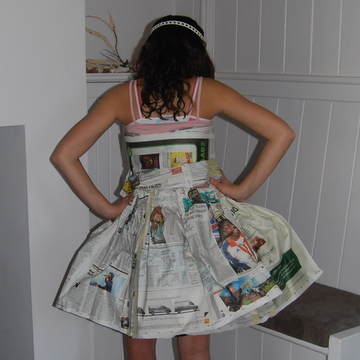 We decided to call the look Urban Fairy.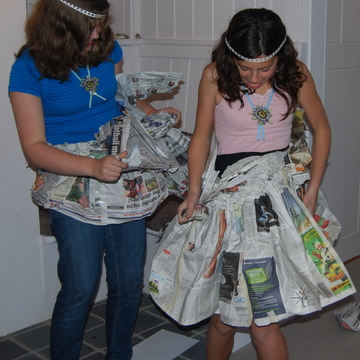 After we had finished and the photos had been taken we had fun ripping them off.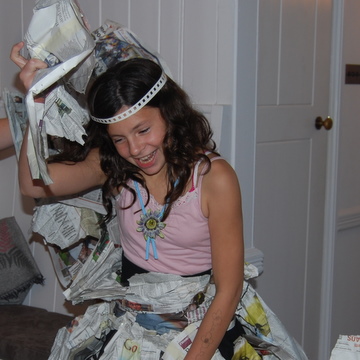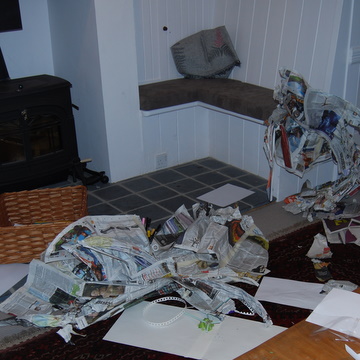 Unfortunately we'd made a lot of mess and it took a while to clear up! 
---
24th Feb 2008
| | |
| --- | --- |
| Chocolate Brownies for the Winter Blues | |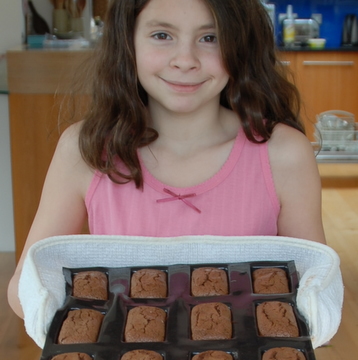 Carla: One week I was quite ill. I had been home for a couple of days and was beginning to get bored. So I got up from the TV and went over to the kitchen to find a cookery book. I found Nigella Express by Nigella Lawson. I love chocolate so looked through the chocolate index hoping to find a chocolaty thing. I found the flourless chocolate brownies which looked yummy.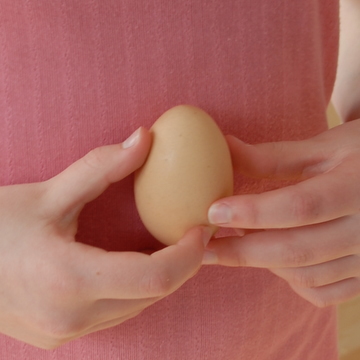 Mum had to go out to get some of the ingredients and then I was ready to make it. While we were making it we found a very pointy egg that looked like a nose.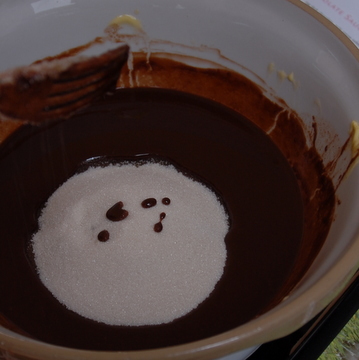 I also liked seeing the white sugar on top of the chocolate and you could make pictures by dribbling swirls of chocolate mix over it – the results should have been in the Tate Gallery.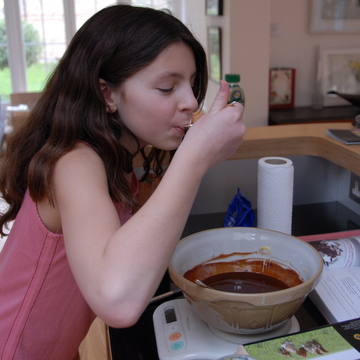 When I finished making them, as well as the chocolate sauce that went with them, it was time for my brother to come home from school with some of his friends. I put all the brownies on one plate and they all had one. Joe especially enjoyed them and kept stealing them throughout the rest of the evening, so I had to make them all over again the next day.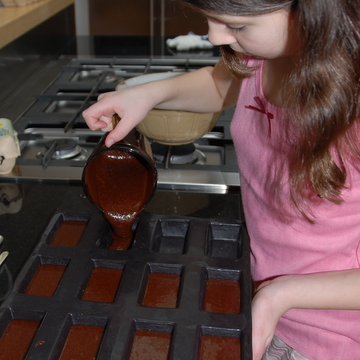 Tamsin: Nigella Express was a cook book that I was given for Christmas. One of Joe's friends asked me if I had used it yet. My reply was 'I haven't yet as I've been too busy', to which he rightly replied: 'That's slightly ironic!'

---
23rd Oct 2007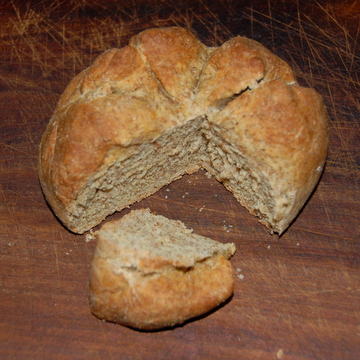 Carla: At my school we have a cooking club. It's run by two brilliant cooks, Mandy and Melissa, who cook our lunches. They always make us try new food at lunchtime and at the cooking club. We make new dishes every week, sweet and savoury, then take them home and eat them for supper. They teach us how to present the food nicely and also how not to present it nicely – like when you're making a sandwich not to press it down at the end. Sometimes they let us try the food that we're going to use, like different eggs – duck, goose, quail and hen. They also tell us all about them. One week we made soup. When they make soup for our lunches they always bake soda bread to go with it. Because I don't like soup that much, I eat the bread normally coz I love it. So when I heard that we were going to make soda bread in the club I was really happy!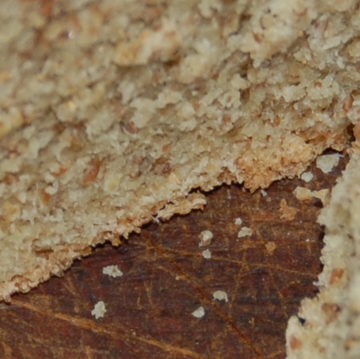 It was easy to make, this is how you do it. I really hope you make some and enjoy eating it as much as I do.
Tamsin: Our children are very lucky to have these two amazing dinner ladies. Mandy and Melissa started cooking the children's school meals two years ago. They both had children at the school and had kept the PTA going for several years, but wanted to do 'something new'. This 'something' was to take over the school meals and create caring, inspiring and nutritious lunchtimes for the children. Mandy and Melissa are so closely involved they know most of the 400 children by name and if asked can wheel off the food each child has tried that week. Children are encouraged to try new foods, design menus, and help out with the serving (for which they get a golden ticket allowing them to jump the lunch queue for a day). Mandy and Melissa also do themed dishes (Tudor, Anglo-Saxon...) and celebratory meals throughout the year. When they took over, only 60 children had school lunches and now most of the 400 do. They've justly won awards but most importantly have transformed the way our children eat at lunchtimes. We can't thank them enough.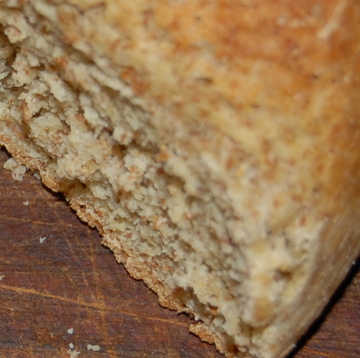 ---
17th Sep 2007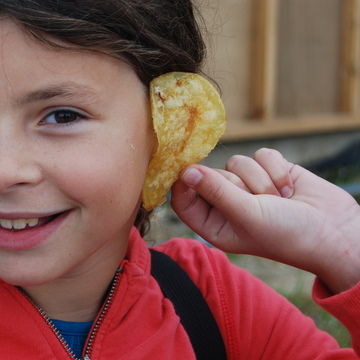 Carla: We recently walked a long way down to a beach and it got very late so mum went and brought some lunch in a small café. She brought sandwiches and crisps and when I opened my bag of crisps I found a weird-shaped crisp that was very big and looked like an ear. I took it out and showed everyone but didn't eat it until the very end. We spent the rest of the lunch looking at all the other crisps in the packets, trying to imagine what they reminded us of. The friends we were with said I should send a picture of it to the crisp factory so that is what I'm going to do. The best packets to find ears in are Kettle's crisps, but you never know what may be in your next packet…
---
16th May 2007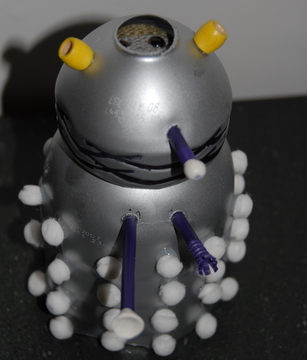 We had another challenge this week - how to make Monkey into a science-fiction character. My friend Maudie was doing Rose Tyler so I thought I'd do someone else from 'Dr Who' - a Dalek. We made it from an old plastic bottle, the top bit for the head of the Dalek and the bottom bit for the tank, spray painted silver.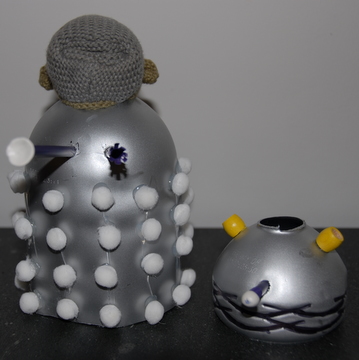 We got some yellow beads and stuck them on for the lights, and straws with plasticine on the ends for its weapons. We found some old Christmas decorations with white pom-poms and stuck them on the body. We put Monkey inside and he was ready to EXTERMINATE, EXTERMINATE.
Carla
---
3rd May 2007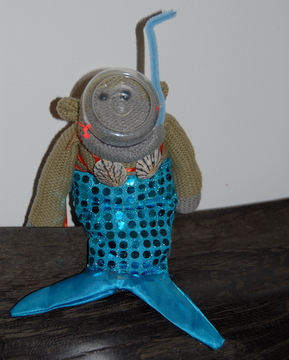 I have now finished my underwater clothing for my PG Tips monkey. I decided to do a mermaid with a mask, I don't know why! I made the top out of some shells and string so it looked like a mermaid top. I used to get a magazine that came with small clothes for your toys, and one of them was a mermaid tail. I found the tail and put it on my monkey, then made the mask out of a bit of a drinks bottle and a straw. Soon my mermaid was ready for the fashion show and the superstar life ahead.

Carla
---
17th Apr 2007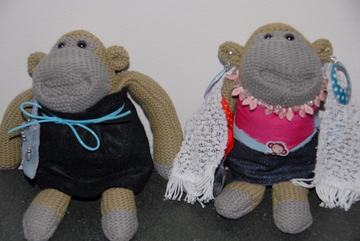 At my school we have lots of crazes and the one this term is the PG Monkey which comes with special boxes of PG Tips teabags. It comes wearing a PG T-shirt but we make clothes for them using socks and other scrap materials.
Each week we have fashion shows and the week before the Easter holidays it was any old style of clothes so I made a skirt and a top and a handbag, most of it out of denim. The first week back it's going to be 'under water', so I'm making a bikini and a mermaid's tail.
Carla
---